Style Icon ¦ Leighton Meester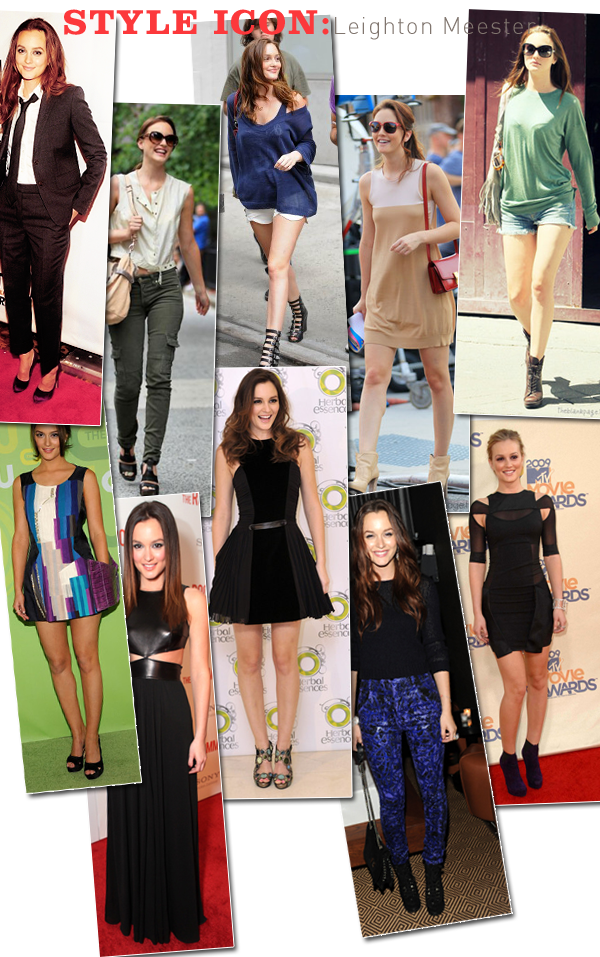 A great actress, an amazing singer and incredibly beautiful, that's Leighton Meester.
I remember seeing her the first time in the first episode of Gossip Girl, and thinking: 'What a snobby girl',but that was of course her character of Blair Waldorf. But Leighton is nothing like the snobby upper east sider that she plays.
Even her style is completely different from Blair Waldorf's.
Where Blair Waldorf dresses ore preppy and chic, Leighton Meester isn't afraid to jazz thing up a bit and likes to dress a bit more casual, or with more rock influences.
I love her style, as Blair Waldorf and as herself.