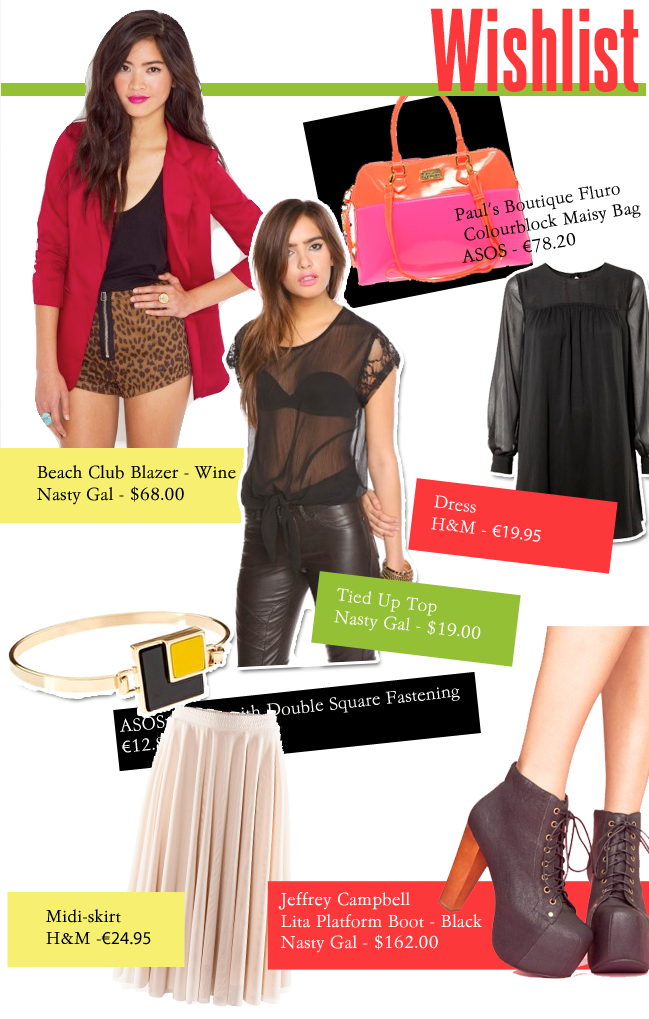 Summer is slowly coming to an end, so it's time we start filling up our wardrobe with all the wonderful items that are waiting for us in the stores.
Even though the weather has been anything but summery, except for a couple of days, I have been refusing to wear stuff from any fall collection.
But as soon as September and October get here, I'll definitely go shopping.
Oops, I just saw that the skirt is in front of some text,
This is what is standing behind it: ASOS Bangle with Double Square Fastening
€12.82
I've been a fan of see-through for a while now, but I haven't bought anything yet, so I'm thinking I'll change that this fall, with a nice blouse from Nasty Gal, or a nice dress from H&M.
Mid-length skirts are something I might try, but just like with maxi, I really like it, but somehow I don't feel very confident when I wear it, maybe it's because I'm used to wearing mini and not a lot of people wear them around here.