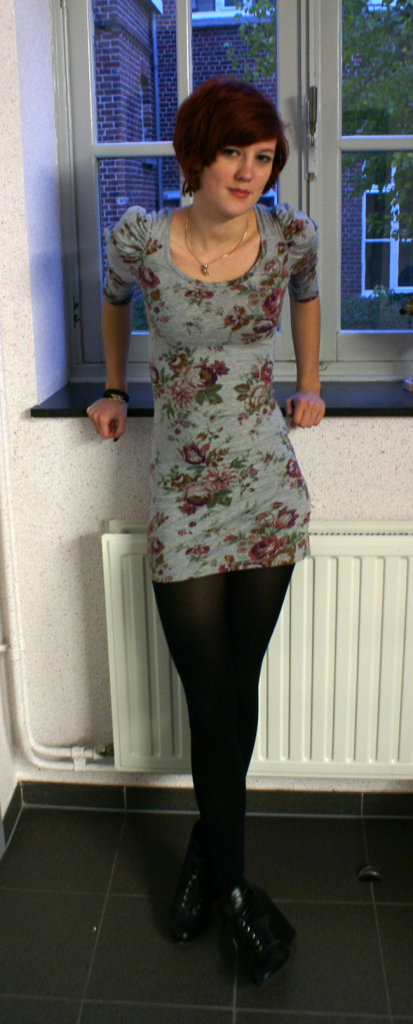 Hope everybody had a great Halloween weekend.
You won't see any Halloween costumes as I didn't dress up, I didn't even watch a scary movie for Halloween.
Yesterday I had some family stuff since my great-grandmother turned a hundred, so we all come together (even if I didn't know half of the people that were there).
I decided to wear something simple but yet a bit dressed up, the only thing I didn't really like is how I towered above my grandparents and parents and everybody was commenting on how big I was. But that's what you get when you wear high heels right?
I'm sorry if the pictures are a bit dark, but it was raining outside and already getting dark, which will make it difficult to take outfit pictures now as it's dark by six, but we'll manage.
Dress - Bershka ; Shoes - H&M