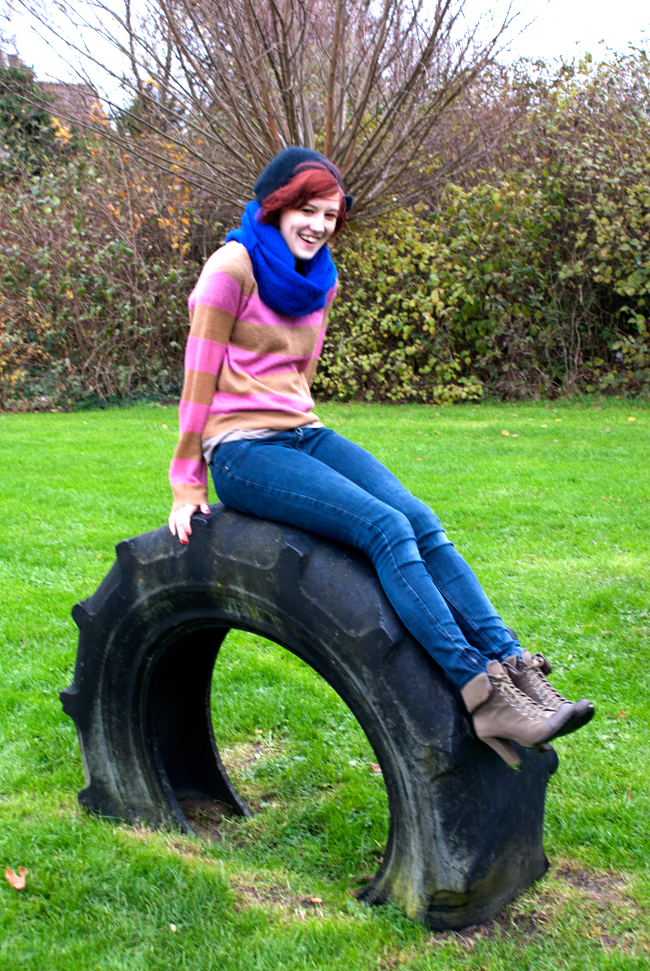 Let me tell you I was freezing when we took these pictures, but anything for the blog.
I've been spending most of my time studying and finishing projects which I should have finished a long time ago already.
Yesterday I went to tale some pictures I needed, and boy was is windy and cold outside. There may not be snow outside, but is sure is cold. But don't think I spent the rest of the evening curled up with a hot chocolate, those who follow me on twitter might have heard it, but a two weeks ago my boyfriend moved to the attic and since that room is far from finished we have been working on it a lot.
Ow, it also was my brothers birthday last week and since mine is next week, we always celebrate it together. I didn't really get gifts, I mostly got money. How was your first week of December? I can hardly believe it's already almost 2012 crazy right?