STYLE ¦ ginnifer goodwin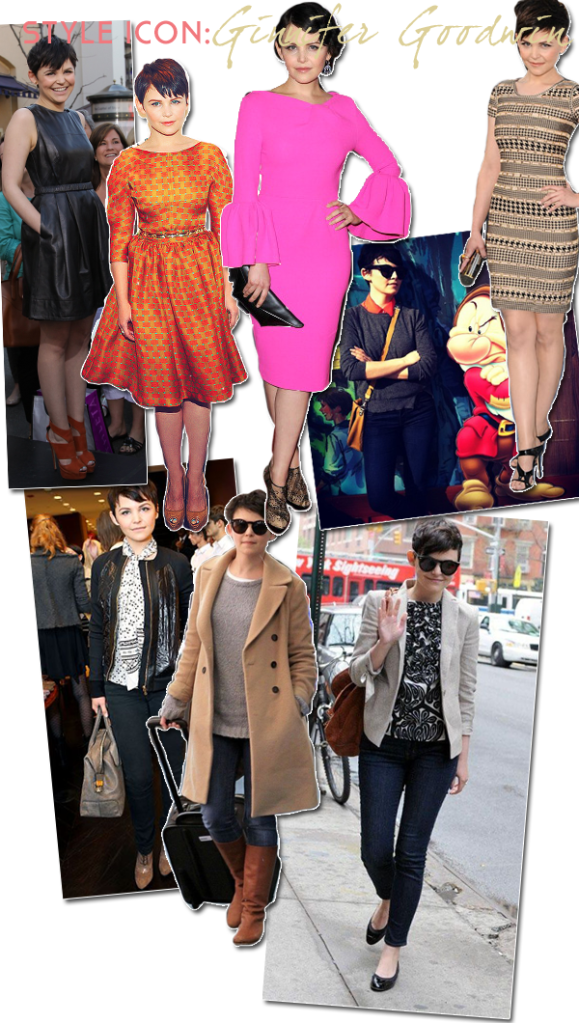 Ginnifer Goodwin has to be my new favorite actress in the world.
Not only does she have an amazing style and ditto haircut. She is the best snow white ever (of course I would first have to see the massive amount of snow white movies coming out, before saying that).
I didn't know her till I saw 'Once upon a time' but ever since I'm in love with here. I love her style, especially now. And I'm a huge fan of her short hair, it looks awesome.