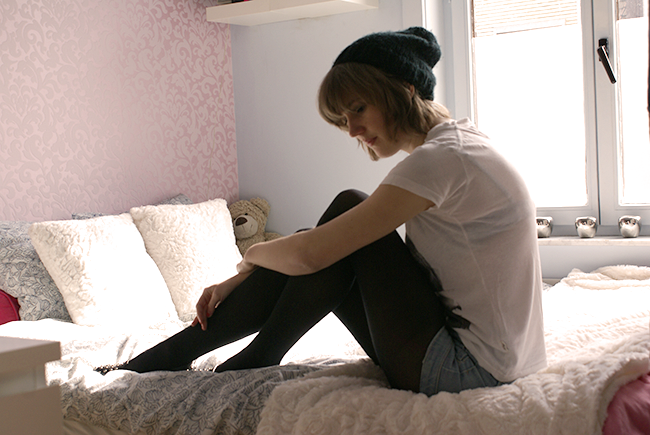 As promised, an outfit post. I'm sorry the not so good pictures, I need to learn how to work with the self-time.But this way you can see a bit of my room as well.
I'm wearing a fairly simple outfit since I spent my saturday catching up on schoolwork.
Since it's still really cold here, bare legs aren't an option but I'm sick and tired of wearing jeans and sweaters. I would probably be quite cold outside, see it as a form of protest. I want spring!

The cardigan is actually my boyfriends, I gave it to him for his birthday a couple years back. It's just so comfy and warm, so I steal it all the time.
I paired it with my 'life is a joke' shirt and a pair of highwaisted shorts from Forever21.
By the way I have been living in that beanie.

I hope you guys's saturday was more fun than mine.