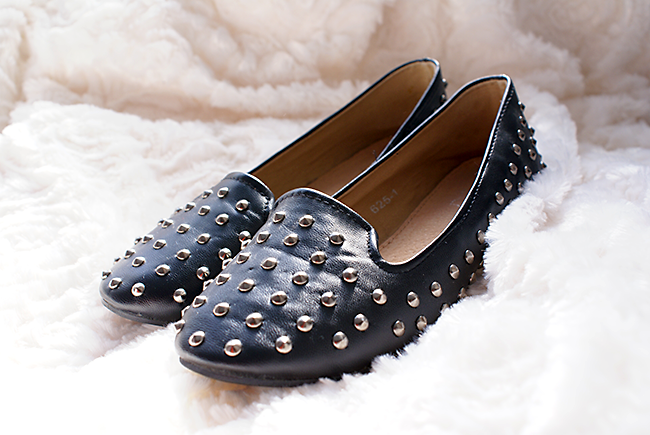 I'm so sorry for being such a bad blogger the past month, I just didn't have any inspiration and the weather stayed grey and dar. (well except for last week). But I'm back, i promise.

I love these sort of shoes, they make any outfit look ten times better.
And these have studs which is a win-win situation for me.
Unfortunately there is tons of snow outside (again) so I can't wear them yet.
I know Zara has a ton of these but mine are from Best Mountain.
I didn't know this brand, but I found them in an outlet center and they were only 20EUR.
So naturally I took these baby's home with me.

I also bought some earrings and bracelets from H&M. Lately I've been really into wearing jewelry again and since I'm trying to grow my hair I thought some earrings would be fun.
When I was 14 I wanted to get my ears pierced so badly, and now I hardly wear any earrings anymore.
As for the bracelets they have skulls, studs and diamond, need I say more.