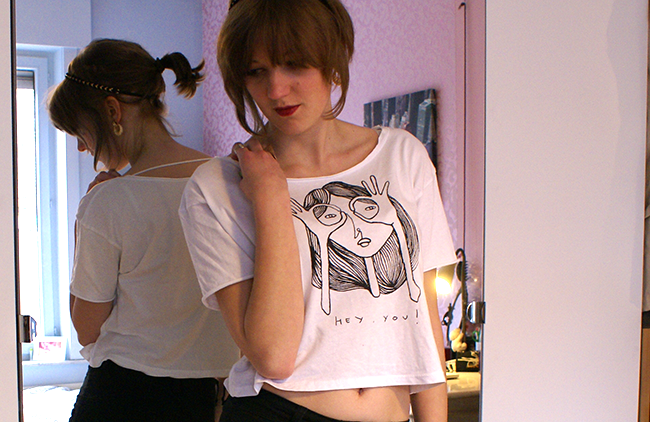 Taking pictures by yourself with a tripod is hard! Hopefully I can convince my boyfriend to go out and take some picture today.
Since I'm still on spring break most of my days are spent lazing around (and getting ready for the upcoming exams in June) so my outfits are also really relaxed and nothing really special.
In this specific outfit I'm wearing my high waisted jeans with this awesome cropped top from Zara and my boots, cause I felt like wearing them.