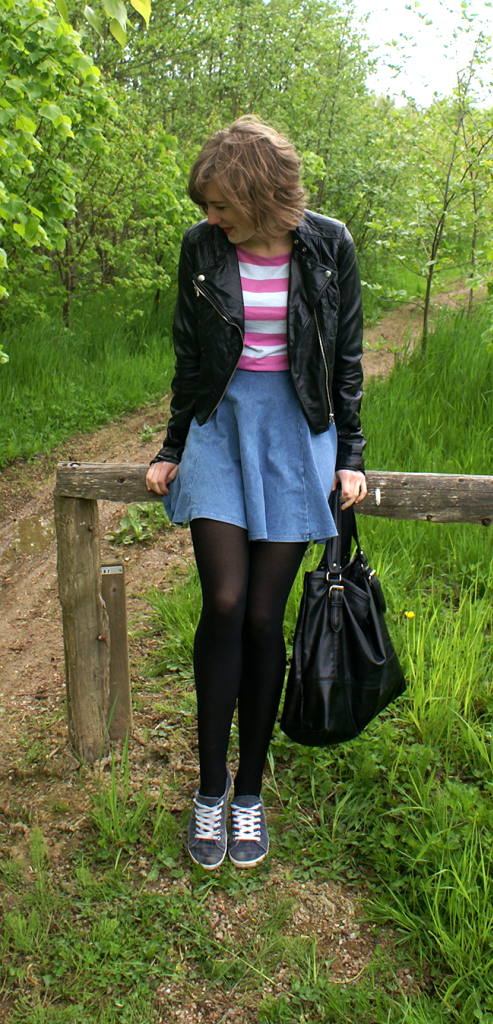 I can't believe I'm wearing tights and a leather jacket halfway through may!
We were lucky it stopped raining for a while so we could go out and get some pictures.
One good thing about this weather, it's good for studying (which I should be doing.)
I'm in love with my new skirt and I can't wait to wear it more and without tights.
This type of weather is absolutely awful for my mood and inspiration. I was done with tights and jackets but if I have to believe my weather widget, they'll be here for a while.