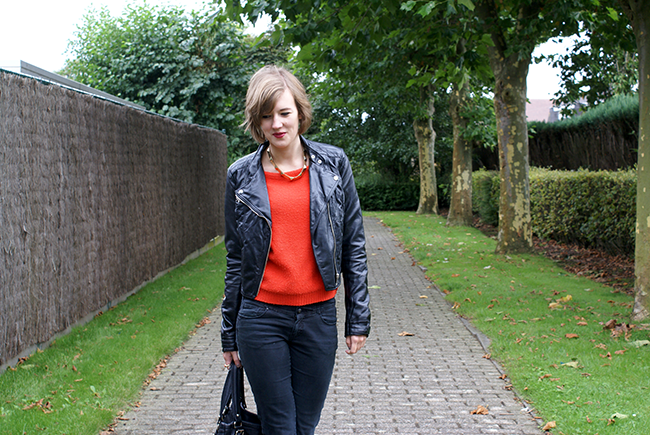 Getting pictures this week was such a hassle. Normally my boyfriend takes my pictures but he got a new job this week so he's working everyday till 6.30 and by the time he gets home it's too dark already.
So when my sister was home early yesterday I hassled her into taking pictures.
This is gonna start being a real problem once college starts again next week and it getting darker sooner.
Ah well the troubles of blogging.

I'm pretty sure I wore an outfit similar to this one last year, but I just love this jumper. It's so cosy and baggy.

So yeah I'm starting my next year at college next week, so glad to go back. Don't get me wrong I love staying at home and doing nothing all day. But after a while it gets really boring.