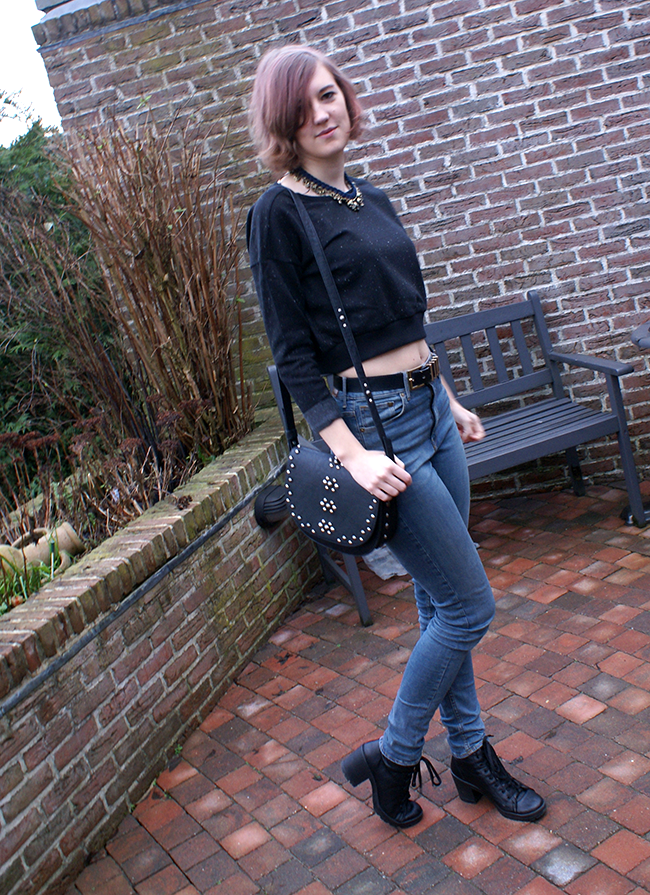 I've got a little break from studying at the moment, my next exam is only in two weeks. Thanks god for that, cause it means I could get a good nights rest and hopefully get better.
I started watching Downton Abbey yesterday and I'm already on series 2, I love that show. I gave it a shot cause I was bored and had heard a lot about it. But it's a really great show I really recommend it.
Since I spent the day inside doing nothing but watching tv shows, my outfit is a very simple one. I just popped on this new jumper I got on sale at Zara's. I love browsing around sara during sales for a good deal on their knitwear and jumpers.
I paired the jumper with a few other basic items, I quite like how they all came together.