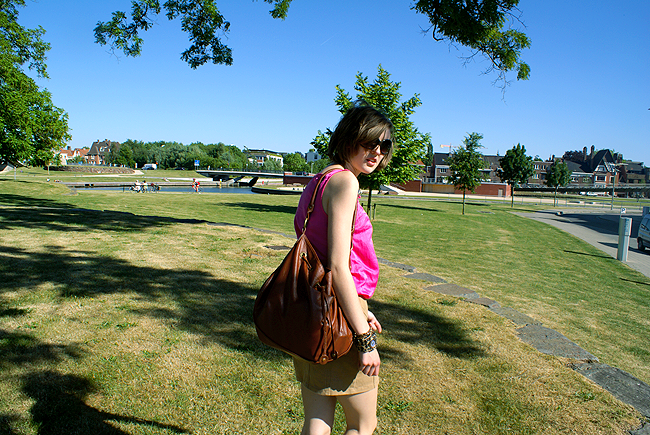 I think the weather is a bit confused, yesterday it was super sunny and beautiful summer weather and today it's gray, windy and chilly.
When we saw what a sunny day it was yesterday, my boyfriend and I decided to go into town, since he needed some pictures of places in 'Kortrijk' for his finals.
While we were there and we had the camera with us, we decided to take a quick few outfit shots.
I'm wearing a simple outfit, I first was gonna pair this pink top with a black skirt, but in the end I opted for browns instead of black.
I just like brown a lot more for summer, I'll hardly wear any brown in winter.
The last pictures are just a couple of pictures of 'Kortrijk'.

There might be less posts for the next month, this week was my last week of lessons and within two weeks exams start and I really need to pass all of my courses, so I'll be focusing on my schoolwork.