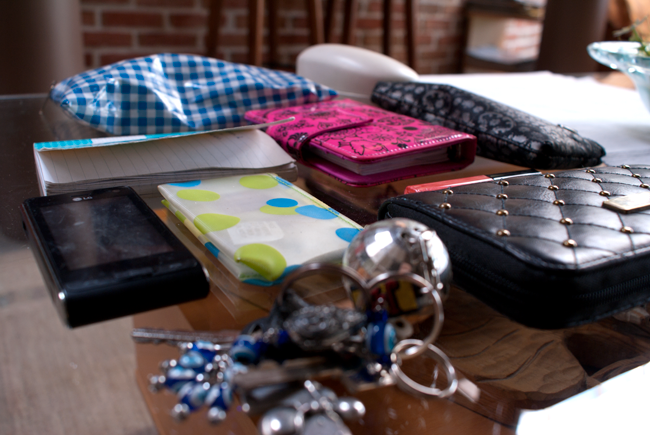 I can spend hours on you-tube watching 'whats in my bag'-video's.
Maybe it's cause I'm really curious about things like that, but I love knowing other girls carry around in their purse.
I'm just showing you what I carry in my purse and not my purse, cause my schoolbag really need replacement and outside of school I switch between all of my other bags a lot.I have to mention that i also carry my laptop with my to school, but since I'm working on my laptop it's not on the pictures.
This is what I always carry with my, but most of the time I'll have a notebook or something else in there, mostly for school.

Little blue bag (
Kitsch Kitchen
), I keep my laptop charger, mouse, USB-stick and cables in there -- Blue little notebook (
Hema
), I write my everyday to-do lists in there and other things I need to remember --Pink Agenda (
Hema
) -- Pencase (
Action
) -- Lip gloss hema (
Hema
) -- Little purse with meddication (no clue where I got it, I guess with some magezie) -- Wallet (I am) -- phone LG Viewty -- keys