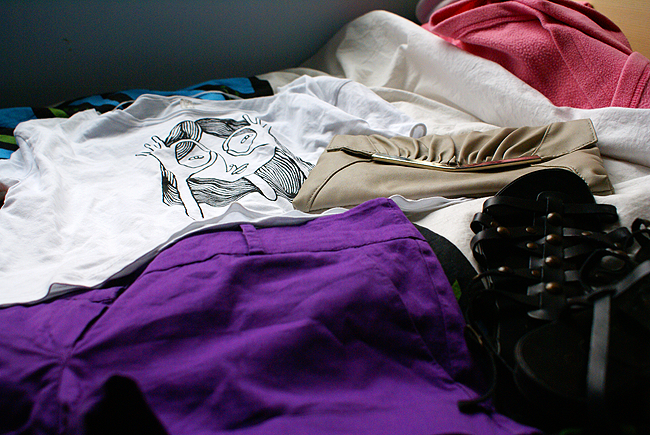 The weather has been anything but good here in Belgium these days. So we've been stuck with wearing jeans, tights, cardigans and vests. Thank God for the exams, since I'm inside studying most of the time, it hasn't been so bad.
But still I'm craving some tropical weather, and if I had the money, I would have booked myself an nice holiday to a warmer place. Well since my budget won't allow me to migrate to a warmer place, I'll have to wait till the summer decides to show up here.
But for now I'm stuck with thinking up what I would wear if today would suddenly be super sunny and warm.
But enough whining. I'm done with my exams for this year and it looks like the weather will get better.
Purple Short - unknown ; Crop Top - Zara ; Clutch - New Look ; Sandals - New Look ;