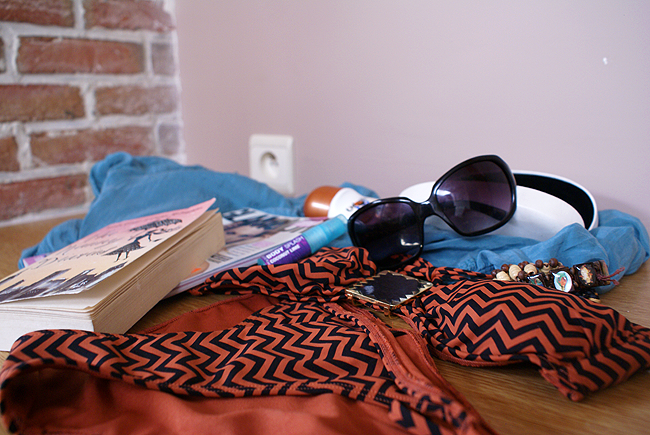 Couple more weeks and the summer holiday's start and summer equals beach.
I'm definitely hoping I'll be able to convince my boyfriend to spend a couple of days by the beach, or just the water, since the beach is at least an hour drive away.
I'm not really that much of a swimming person, I rather read a book and get a tan. I'll always have a book and a magazine with me and sometimes I'll even have one of those crossword puzzle books.