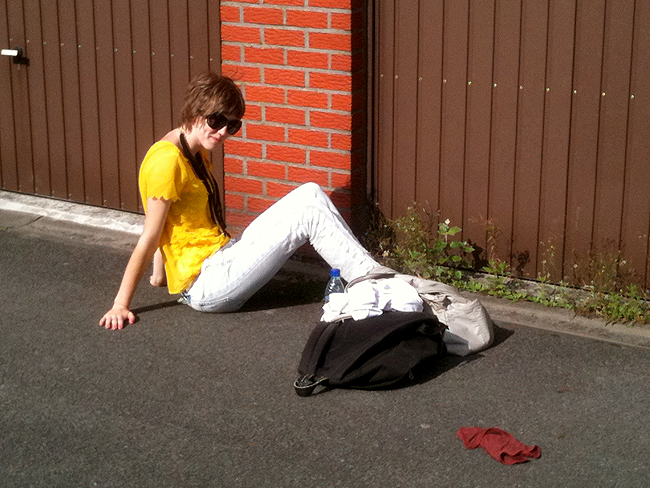 It's probably a guy thing, but the past week I spend a lot of time just waiting in my boyfriend's car, while he was working on it. I can't wait till his car is fixed and he has his license, so that we can go on road-trips.

After a while the sun got out from the clouds a bit, so I decided to enjoy it.
Good thing, cause the weather turned gray and rainy this week.
shirt - H&M ; jeans - Fornarina ; Necklace - H&M