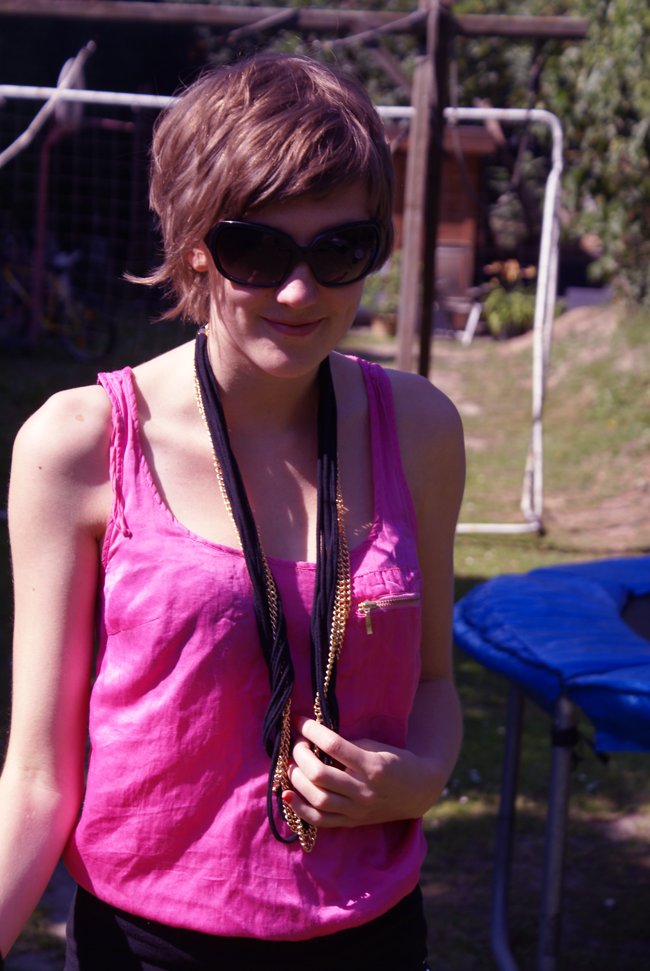 The summer holidays have officially started this week, though I probably will be busy for school for at least half of these months, since I need to redo a couple of my exams.
But that doesn't keep me from enjoying my vacation.
I'm gonna enjoy it as much as I can, and in the mean time I'll work my ass of for school as well.
But enough about school, lets talk about this outfit.
The weather has been okay here, warm enough to wear a skirt, but the nights definitely are chilly.
A bit of a safe color choice, but you can never go wrong with black and pink.
I'm also wearing my new necklace which I bought in H&M.

Top - Zara ; Skirt - H&M ; Necklace - H&M ; Bracelet - H&M ;