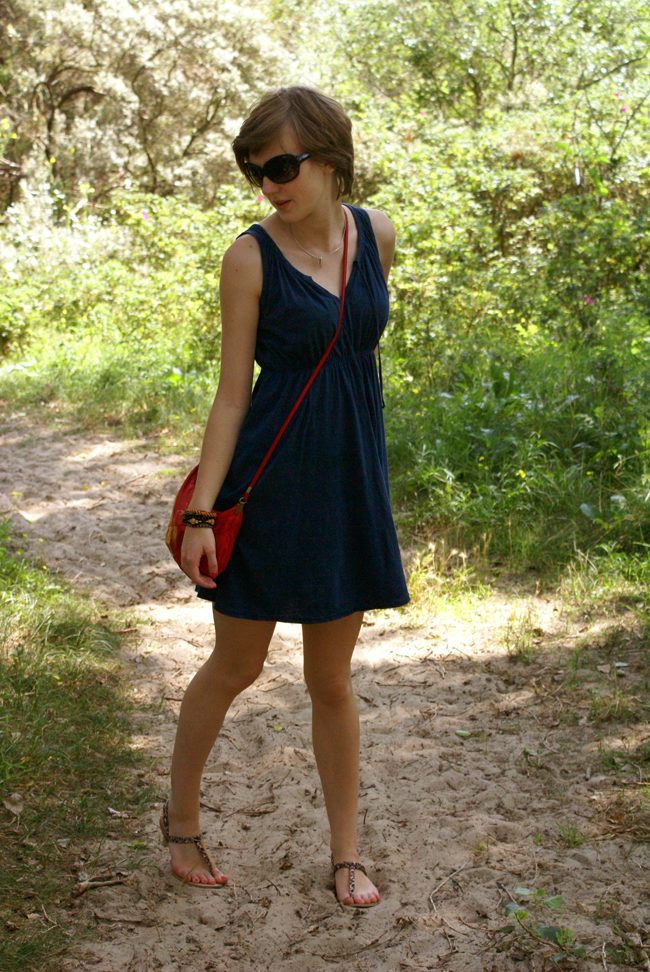 The weathergod's decided to be nice, since it was really nice weather for my first day at the beach.
This is one of my go-to summer dresses, since it's really loose and light.
And I don't need to put any effort in it, I can just throw it on with a pair of sandals and some braclets, and be ready for the beach.

Dress - H&M ; Purse - H&M ; Sandals - Zara