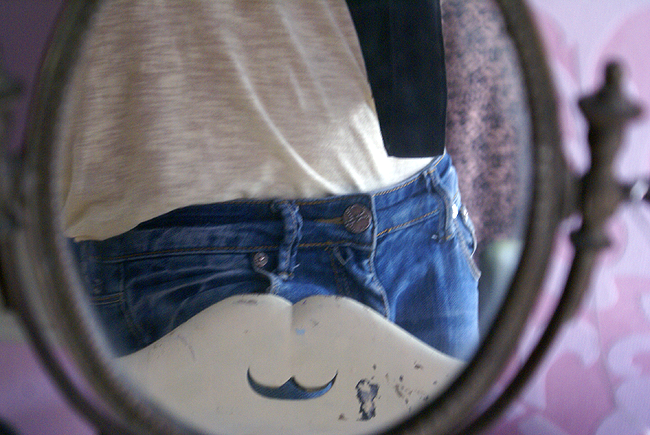 As I already told in my previous post, I'm quit busy with my resit. I need to redo 3 exams, so that is keeping me busy already, but to make it even more stressful, I have to pass them otherwise I can't go to the next year.
So while I'm busy working my ass of for school, I don't really wear anything special.
As you can see I'm wearing the same shirt as in my previous post, but this time with a jeans.
Some of you may not think of this as a blog-worthy outfit, but this is what I wear half of the time when I don't need to be anywhere special. This blog is about my style after all, and this is a part of my style.