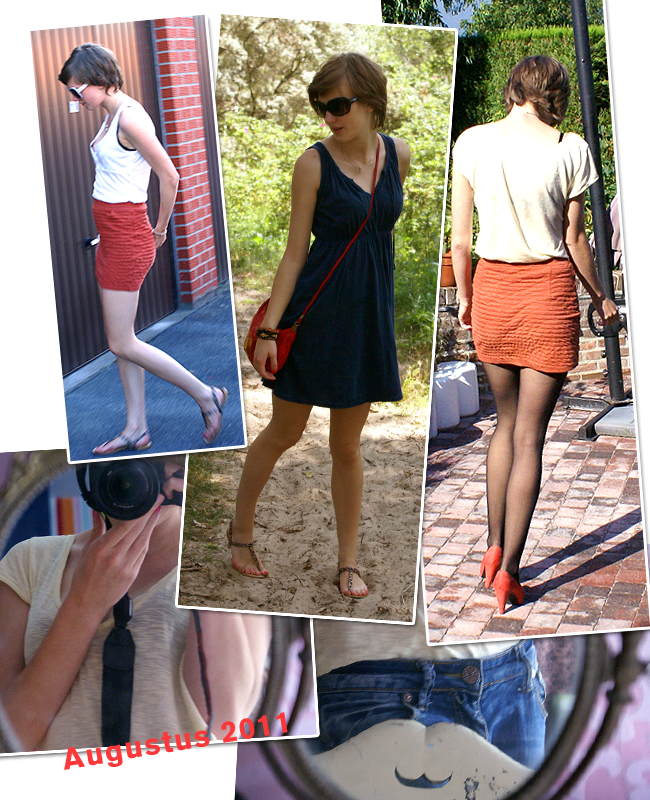 I kinda kept my promise , I have one more outfit-post then last month.
Okay, that's kinda bad, and I can blame the weather again, or the fact that I had to study for resits, but mostly I just forgot to make time for them, shame on me.

I didn't really do anything special this month, as I mentioned I was studying.
I did go to the beach for two days and we had some really sunny, warm actual summer day's this month.
Part of me doesn't want September to come, I have no clue what September will bring for me, and that's kinda scary. Normally September is the month that school starts again, but I'm not even sure if I'll start college again this September.
I'll make the same promise as last month and post more outfit and other posts.