STYLE ICON - Cher Lloyd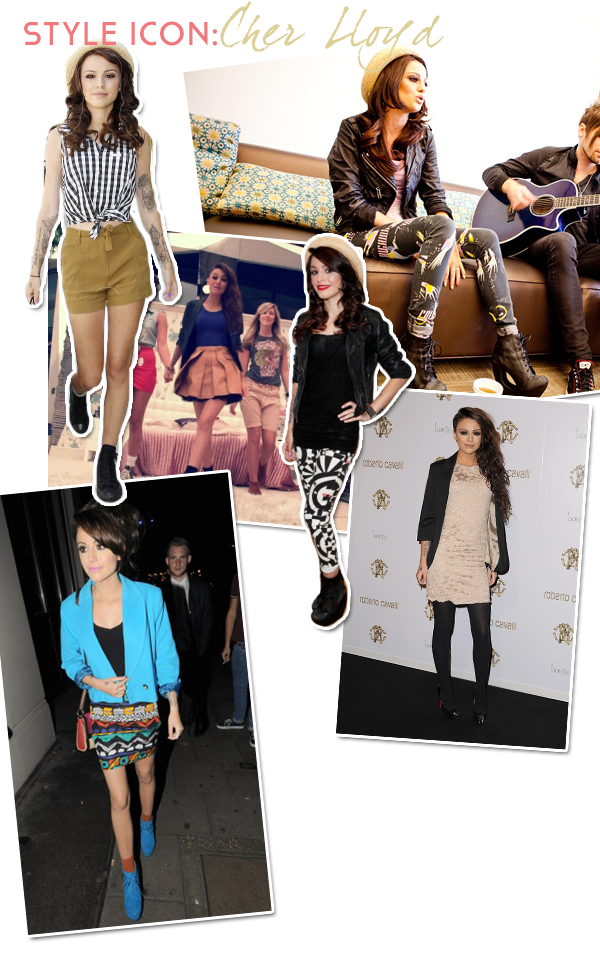 I'm sorry for the lack of updates but as it is June again I'm finding myself in the midst of my exams. So studying is really the main thing I've been doing. But since it's friday and my exams today went pretty well I'm taking a little break from studying.
This month's style icon is Cher Lloyd, an amazing singer from Britain. If you don't know here, you check here out on youtube right away. She's awesome.
Her style is also super awesome, I would love to raid her wardrobe.