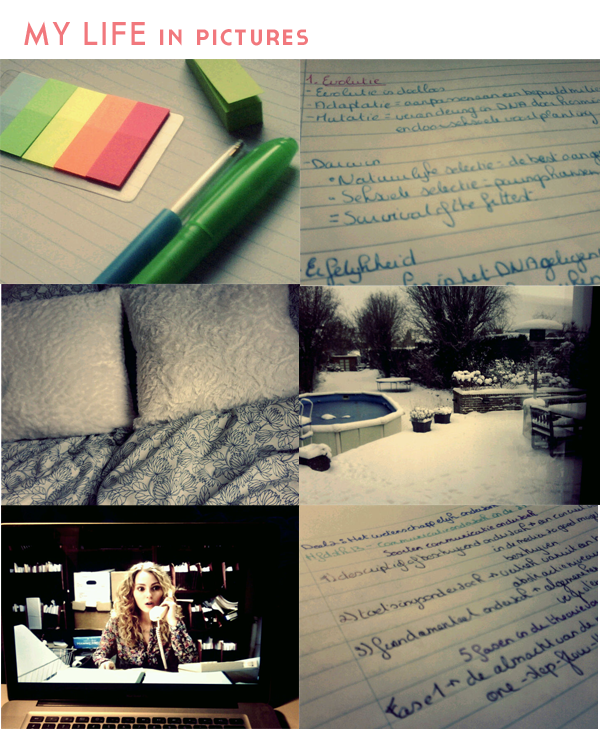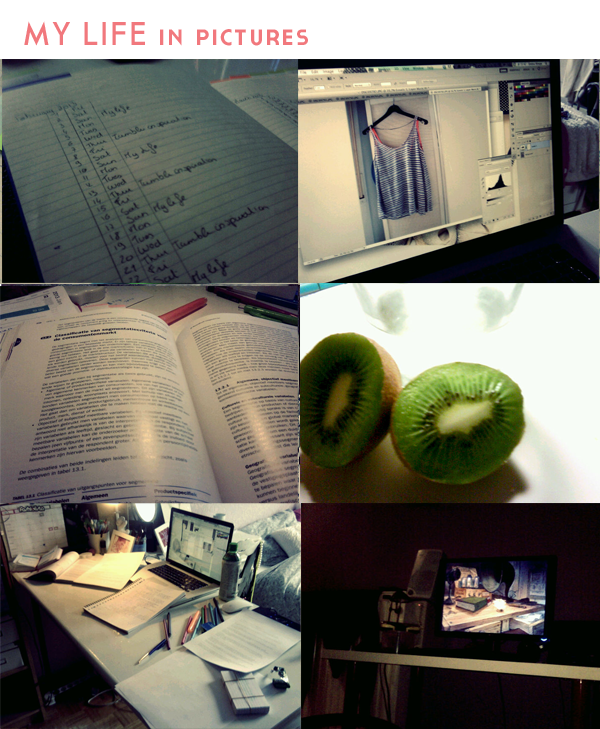 Lots of pictures this week since I didn't have time to post them last week.
The main thing this week was again studying, but since I only had one exam last week and one next monday I could afford to spend some time doing other things.
From next week on I'm done with studying so hopefully these pictures will be more interesting then.

1. Study-material must-haves: post-it tabs, highlighter and pen - 2. Studying - 3. My pillows were more interesting than my studies - 4. Snow! - 5. Watching The Carrie Diaries, really like it so far - 6. More studying - 7. Making a proper schedule for the blog - 8. Editing pictures for my shopped post - 9. More studying - 10. Healthy snacks - 11. When I study I take up a lot of place as you can see. - 12. Watching the rescuers whilst babysitting.