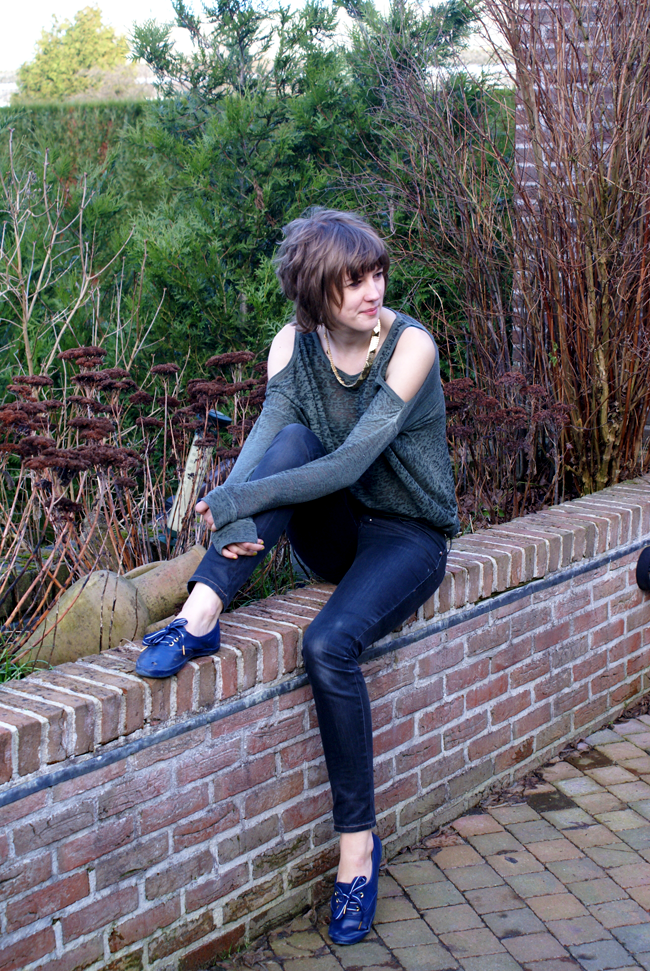 As you can see in these pictures the snow is totally gone here in Belgium, which means I can finally wear something other then my boots.
My family does think it's still to cold to wear this top but I don't care. I've had it with the cold and winter. It's time the temperatures start rising.
On the pictures the top is like really see through but irl it's a lot less notable.

The past two days I've been cleaning my room, cause after studying for more than a month it was a mess. But that's okay I like cleaning and it gives me an excuse to play my music loud.

The necklace and bag are new, both are from H&M and I love them. The bag was on sale for only €5, super cheap right!
I'll now get back to making my bed and doing my laundry.