STYLE ICON - Miley Cyrus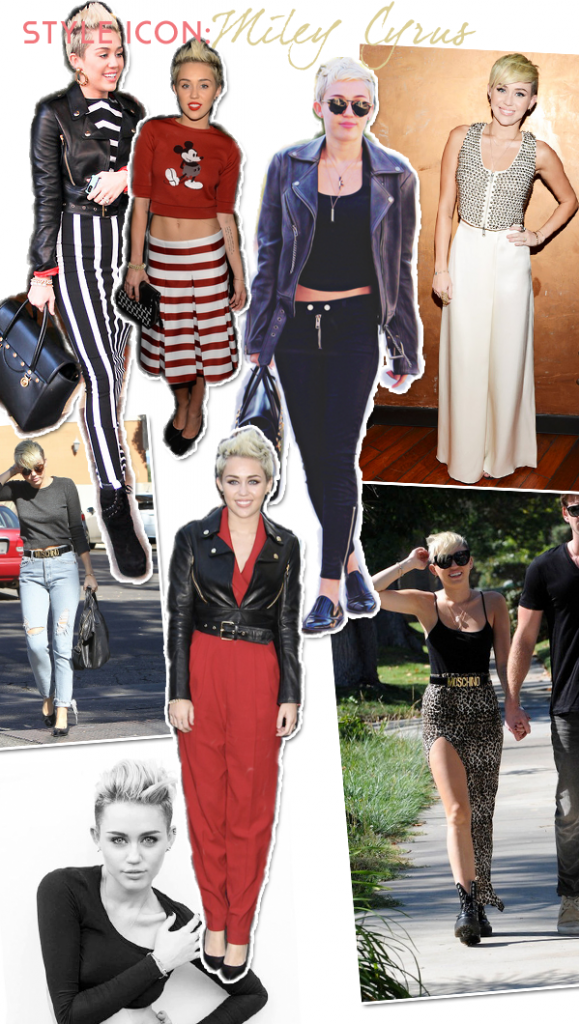 When I was younger I never liked Hannah Montana very much. I thought the show was annoying and stupid. Therefor I didn't really like Miley Cyrus either. It wasn't until I saw her in "The Last Song" that I started liking her.

I know not everyone was/is a big fan of her. Either you like her or you don't.
I personally love here, especially with her short hair. (but then again I'm a sucker for short hair).
Her style is amazing as well. She just wears what she wants not what people want her to wear.

That is what fashion is about for me, wearing what you want and what makes you feel good.
So what if other people don't like it.

What's your opinion on Miley? You like her new look or do you mis the old sweet Miley?