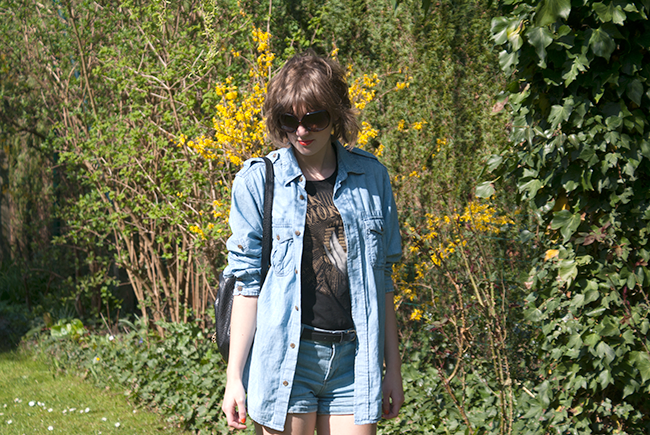 The weather today was amazing, but of course I have to study for my economy test tomorrow.
But that didn't stop me from enjoy this beautiful weather. You could find me on my terrace studying and enjoying the sun.
This denim shirt I found in the men's section at H&M for just €10 has been an amazing buy. It literally works with so many this. And it finishes of an outfit just perfect.
Now I have to get back to my textbook cause I'm nowhere near finished studying.