IFB PROJECT - Sunshine my life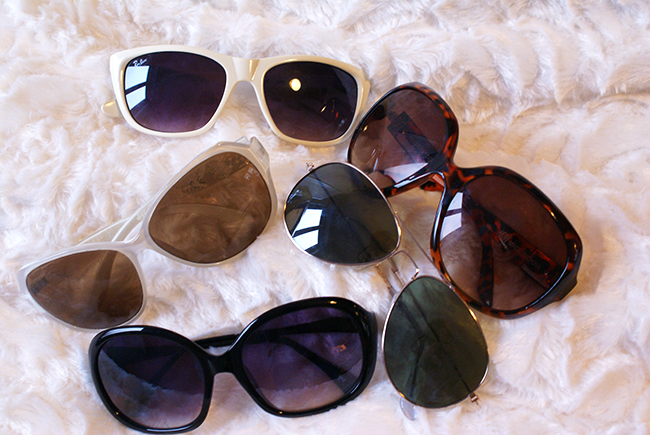 Once summer comes around you will not find my without a pair of sunglasses on.
I'll put them on in the morning and won't take them off till the sun is down (except for when I'm inside of course).I even carry a pair of sunglasses with me in winter!

I can't live without them. Last summer my glasses that I had with me broke during a trip to Monaco, first thing I did was go and buy a new pair, that's how much I need them.
I currently have about five pairs.


a (fake) rayban wayfarer pair in white.
another pair of with big one (from pimkie)
the black one is the one I bought in Monaco
An aviator style one I got for free with some magazine
And my latest, a big tortoise one with gold detail on the side.
Unfortunalty it raining here again and super cloudy, so my sunnies are still locked away in a box waiting for the sun to come out.
And now I'm back to studying, I'm hoping you guys have a more fun monday!
This is a post for the
ifb-project #96