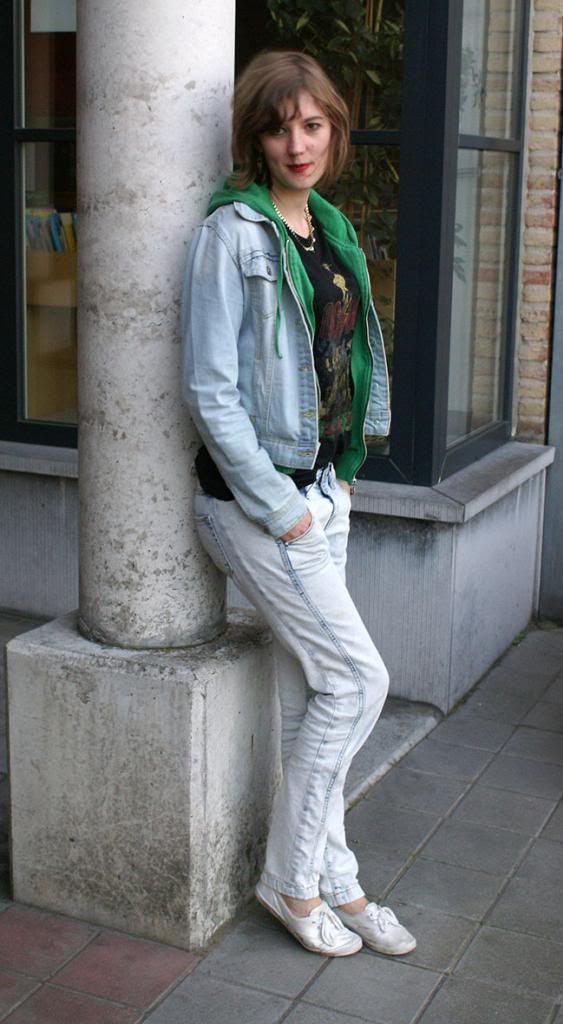 I'm sorry for looking half-dead in the picture above. I had just spent 3 hours in the car, after a day at spa-francochamps.
My boyfriend likes cars, so does my brother and since my boyfriend had a bunch of tickets for the World Series by Renault, we went.
Since I wasn't 100% sure what the weather would be like, I just threw on a light wash jeans & a shirt.
I took both my denim & leather jacket depending on the temp; It actually was really nice weather!