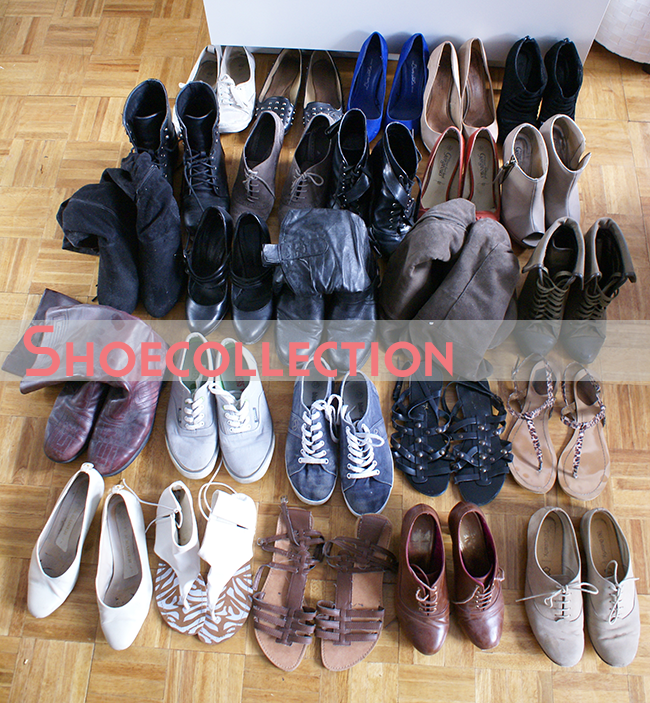 I have a confession to make: I'm a shoe-aholic. But then again , isn't every girl?
I love shoes, so I figured I would show you guys all my shoes.
I am warning you, when I like a pair I wear them to death, so some may look a bit dirty and banged up. But this girl has to walk a lot in her shoes so… (my flat shoes are the most worn of them all)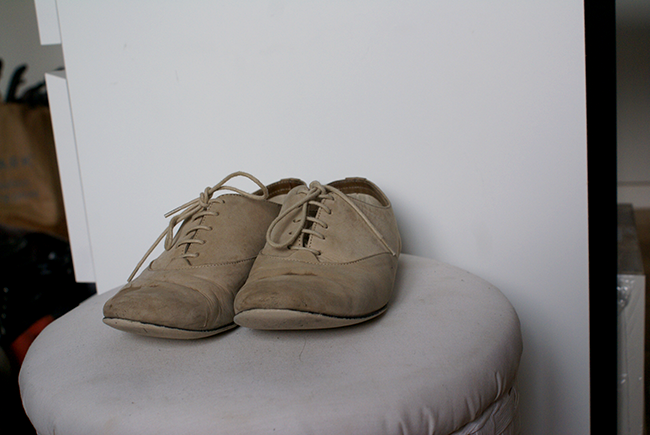 I call these my Spencer-shoes (cause they remind me of Spencer in Pretty Little Liars). I don't really have that many preppy/classic shoes. But I wanted a pair of flat brogues for a while and while these aren't exactly brogues, they are close enough.


I literally live in these Zara sandals in summer. I have others but these are so super easy and cute. They work with every thing and for almost every occasion.


I bought these sandals last year and while I really like them, I don't wear them that often. They have a really closingthing, which loosens when you walk.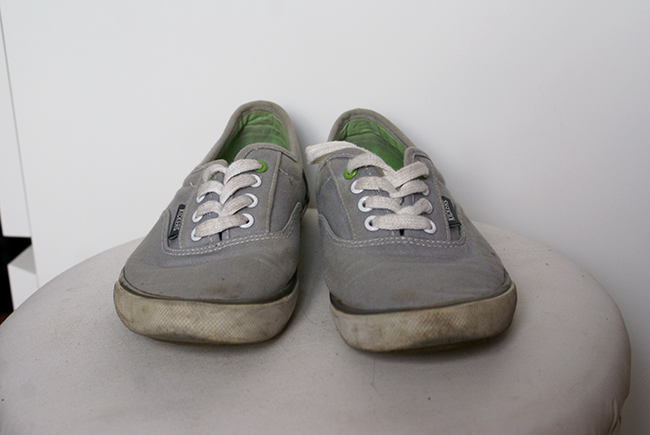 These sneakers were actually my brothers but he outgrew them and really they were almost brand new. Sneakers are always a must have for those lazy days or those days when you have to walk/run around a lot.


I had even forgotten about these boots. I got them forever ago. They're just simple plain flat maroon boots. I'll give them another go this winter, hopefully these will keep my feet warm.


More sneakers I stole from my brother.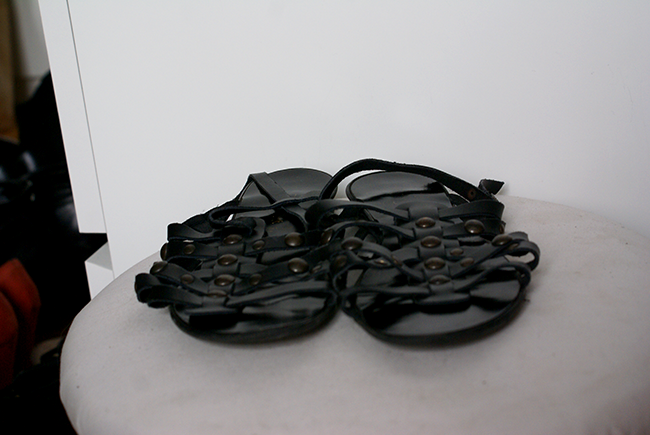 I told you I had more sandals, that I hardly wear right?


My absolute favorite flats. These studded loafers are just fabulous and they dress up any outfit.


Meet my go-to sneakers, these are super cheap H&M sneaker (like only 10EUR). They don't last a long time but then I just go and buy new ones.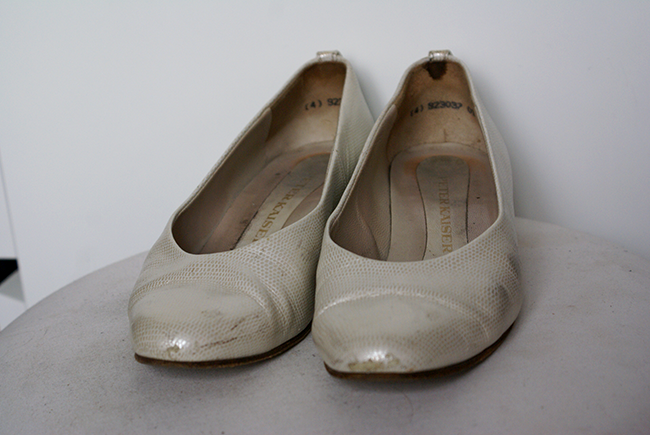 These shoes are so pretty but a nightmare to walk in. The leather is so stiff, my feet hate me after I wear these for a day.


You've all seen these before, my boots who saved my feet last winter. I'm still in love with them.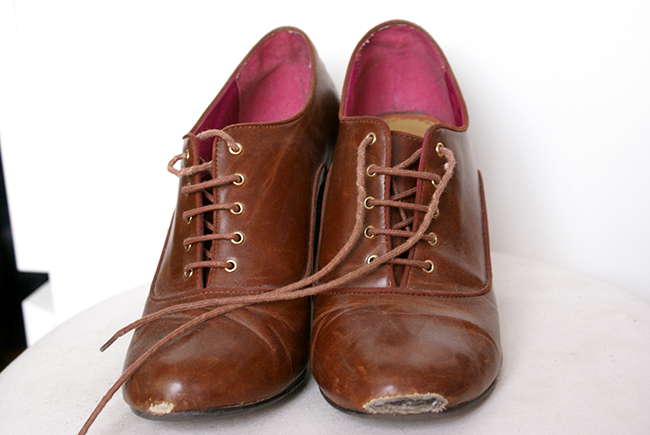 This is what you get when you buy cheap H&M shoes. They tips get all banged up, a shame really cause these are really cute and comfy shoes.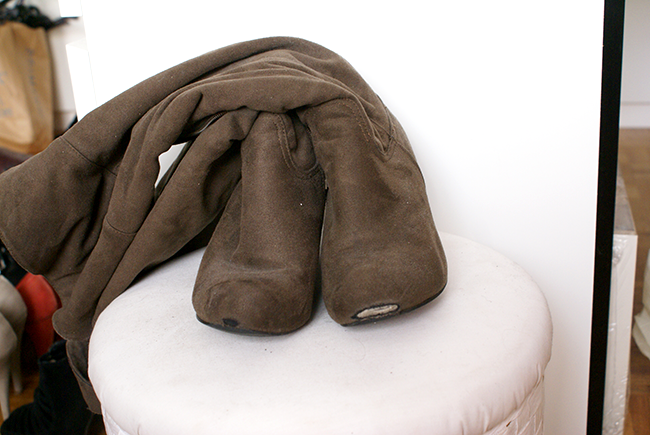 More boots with banged up tips, I don't know what I do with my shoes that all the tips end up looking like these.

Some simple black boots.


My only simple black heels.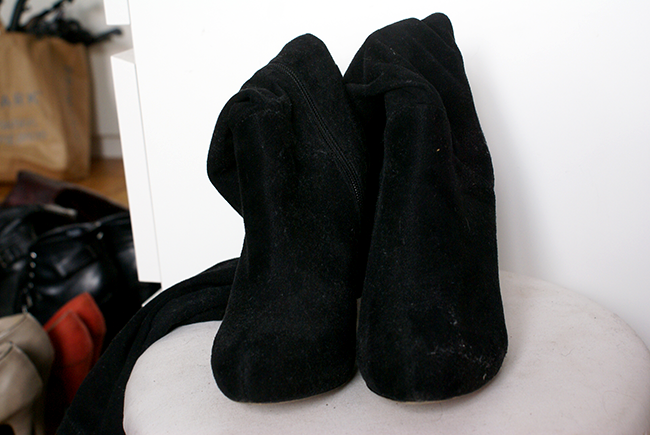 I had been looking for a pair of over knee boots for two years when I found these in sale for only 20EUR. Of course I haven't worn them a lot yet. Over knee boots are kinda a bit overdressed for just going to class don't you think?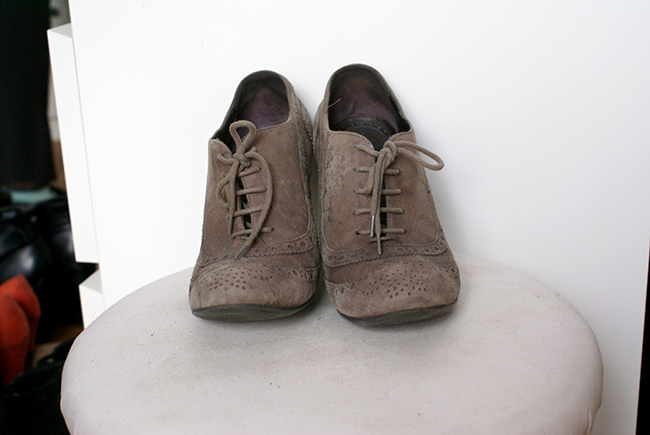 These are a very special pair of shoes. they were my first high heels ever. I remember buying them, trying them on and thinking to myself 'how am I every going to walk in these things??'. Now they are like super easy and even on the low side.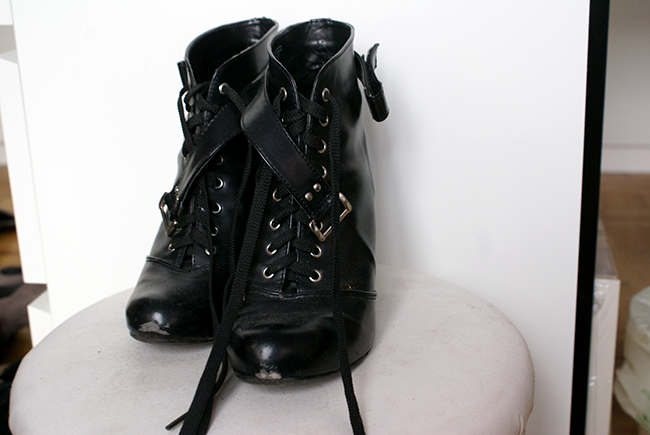 My father and boyfriend hate these, but I love them.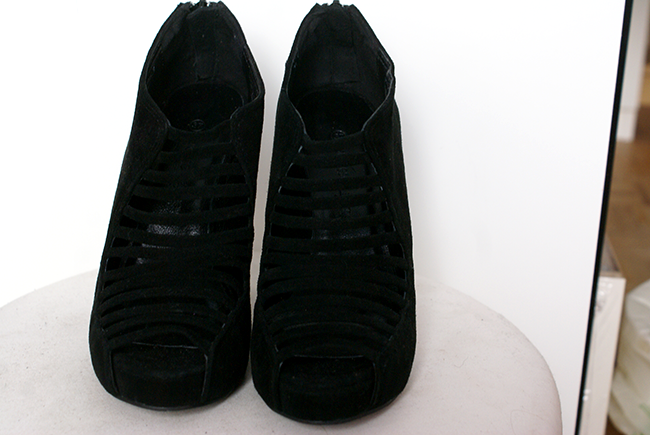 Ankle booties. Well not really boots but they come up till my ankle so…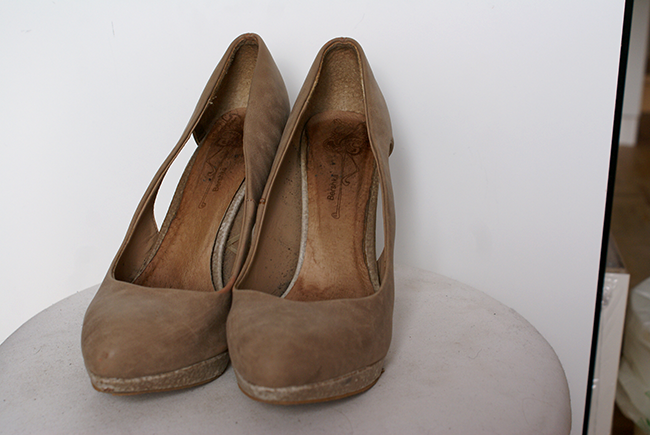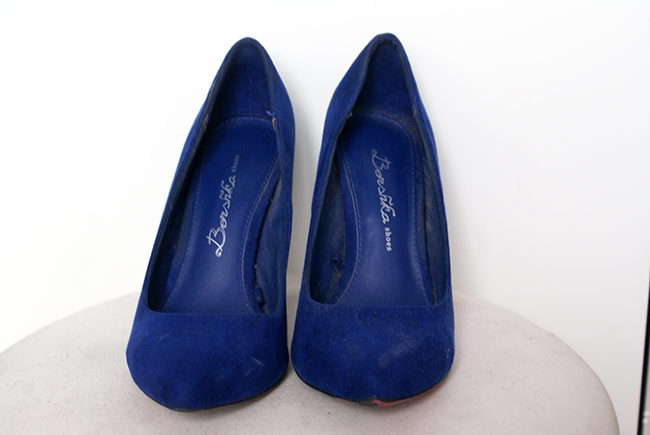 These have to be my most worn heels. The coral ones are so comfy and the other two just dress up any outfit.

I don't think I have that many shoes. I mean I hardly have any boots, I'll need to fix that next winter.
What are your favorites out of my collection?