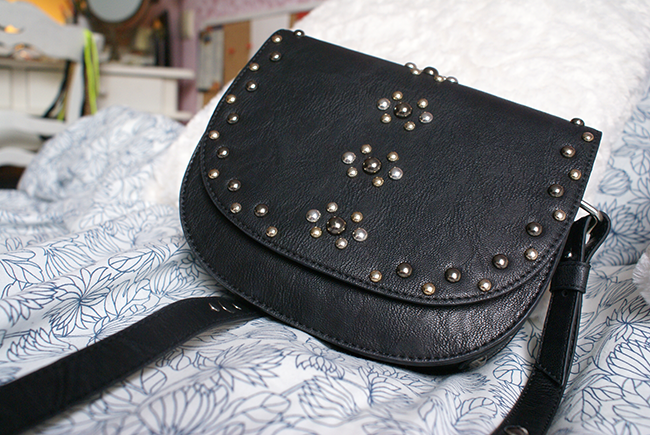 Since it's actually raining today we couldn't take outfit pictures. Thankfully I still hadn't shown you guys my new bag.
I really needer a small cross-body bag that would work for everyday. I found this baby at Mango on sale.
They had it in black, brown and red. Since I don't really wear that much brown and red isn't exactly an everyday color, I went for the black. And I love it.
You will def. see this baby a lot more on the blog.