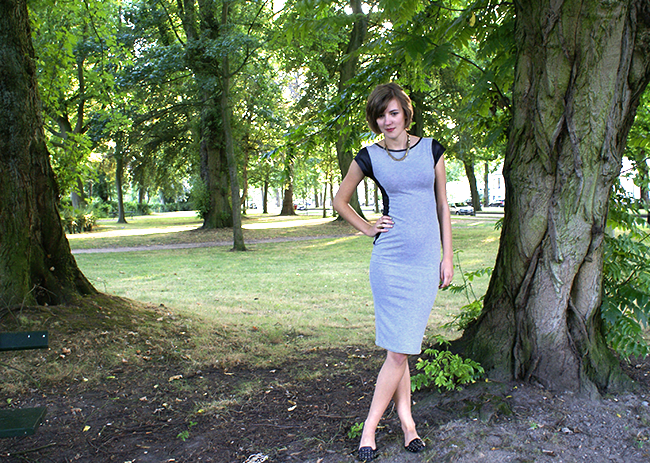 Last weekend was my grand-parents 50th anniversary which we celebrated with the entire family (I saw family I didn't know I had). When we first went to the city hall I was wearing heels but I switched them for my flat studded loafers cause my feet were killing me from standing up al the time.
As for the rest of my outfit, I definitely wanted something more midi length. I've been eyeing that trend for a while now and since the end of august/beginning of september can be a bit chillier already, I figured this was the perfect time to give the midi trend a go. I finally found this dress at New Look and it was perfect for the occasion but not too dressy that it would hang in my closet more then I would wear it.
I kept the rest simple with some gold jewelry.

On a side note, I'm almost done with my resist, I have my last one this thursday, so expect thing to be back to a more regular schedule this week/next week.