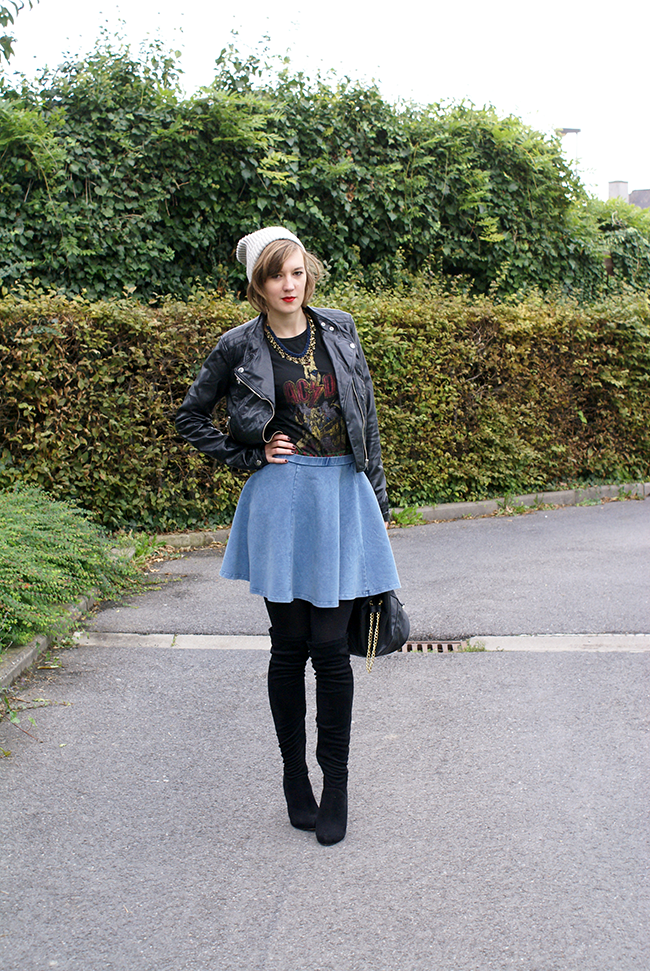 I was sure it was gonna start pouring when we went out to get these, but it seem like it's actually gonna stay dry today. I'm gonna be honest the moment I got home I took of these boots. They look amazing but my feet aren't the biggest fan of them;
I got these beauty's last year at the end of sale for only €20 (instead of €80) and I haven't worn them as much as I want to. For some reason they are incredibly hard to combine.
I've been living in my new beanie. My head always feels cold without something on. It's funny how up until last year I never was a beanie girl. But now I'm always wearing one as soon as the weather allows it.