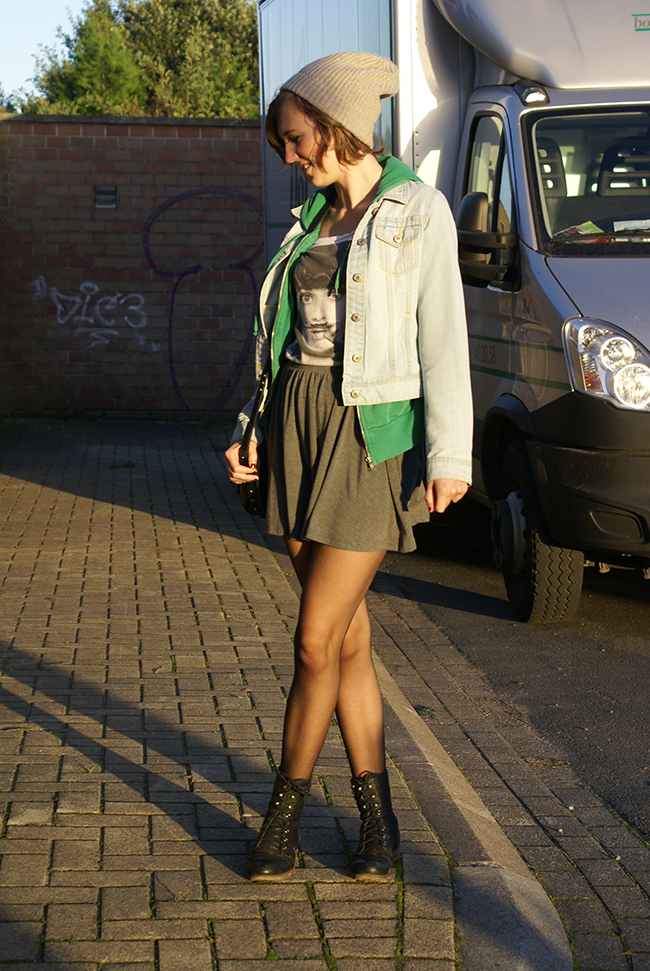 I'm sorry for not posting at all last week, I had a pretty big cold and I just wasn't feeling up to blogging and really doing anything. But I'm better now so here I am, catching up on everything I didn't do last week.
It seems like we've been experiencing some late-summer weather. But of course mixed in between rain and colder moments. Hence why I'm wearing a hoodie and a jeans jacket, cause it could start raining any moment of the day.
I'm pretty sure people at school are convinced that I only have one pair of shoes as I'm constantly wearing these boots. They're just so easy and comfy to throw on when I leave the house.
As for every change of seasons I feel like I have nothing to wear whilst my closet is pretty full. Normally I would remedy this by going shopping, but since I'm going to london at the end of november I'm saving all of my money for then. So shopping tips for london are absolutely welcome, as are tips for food of course; I'll be going the 30th of november.