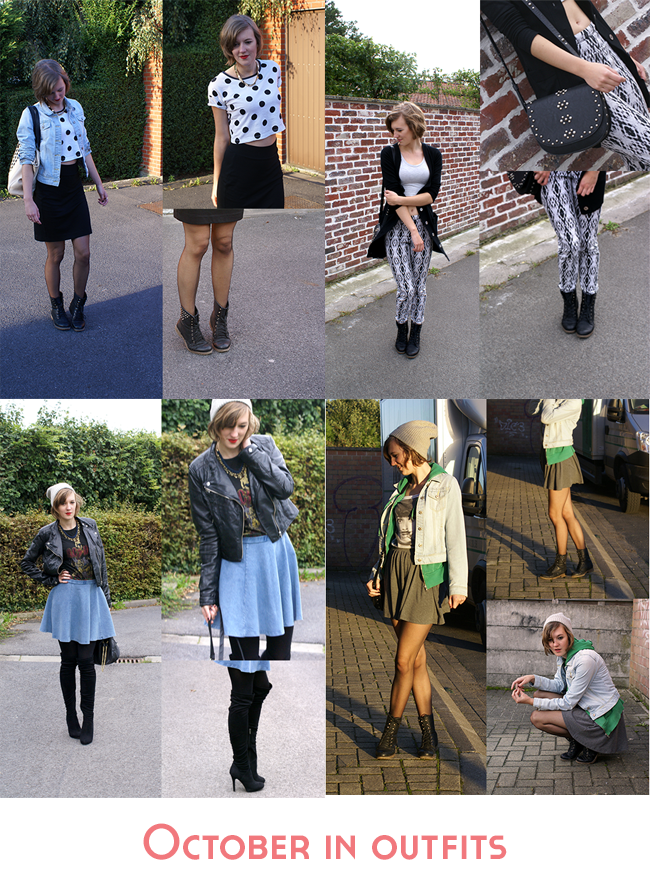 How is it already November? Seriously where have those 31 days of October gone too?
I don't know where last month went, and I can't believe we are now in a straight run till christmas, yay!
I've included some instagram pictures from last month (I need to post more on instagram by the way). If you click on them, they'll send you to my profile if you want to follow it (I'm not that active on instagram though).

As for the rest of October, classes are still going and we're still getting assignments so those have been keeping me busy. Talking about assignments, I have to get back to my book that I need to finish by monday, so wish me luck!



1/ As soon as it gets colder, my coffee addiction comes up again. 2/ Watching some sex and the city (or one of the thousand other series I love) on a cold night in is just perfection. 3/ My little Skeleton Jack bobble head. 4/ My boyfriend got out his old gameboys and I've been playing pokémon blue a lot. 5/ Since October is all about Halloween my boyfriend convinced me to watch a bunch of horror movies, which I normally don't do at all.