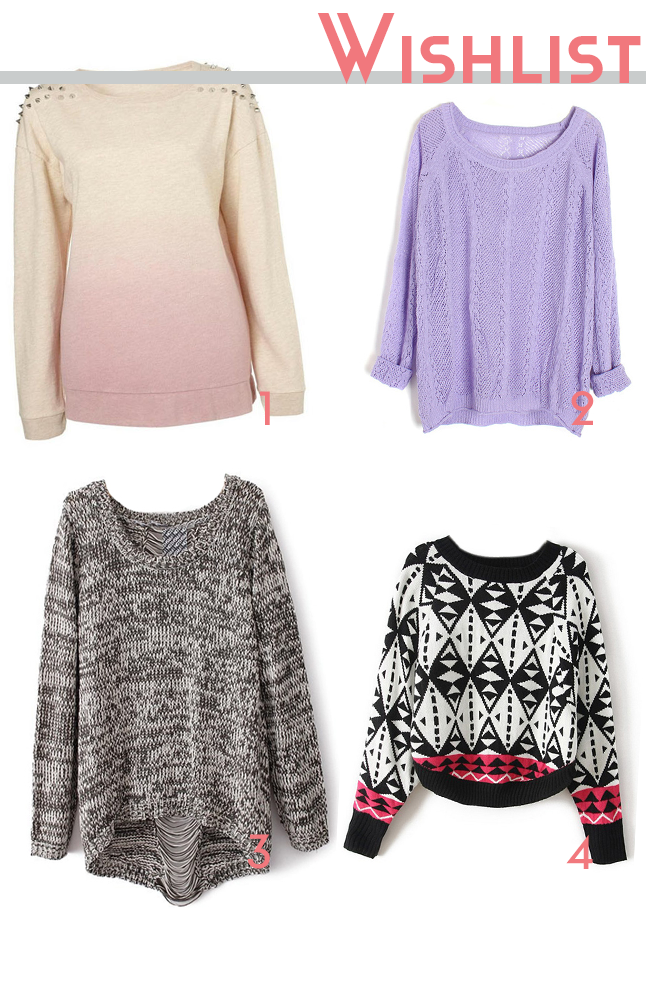 1. Riveted Color Block Pink Sweatshirt - 2. Hollowed Dolman Sleeves Purple Jumper - 3. Distressed Asymmetric Grey Jumper - 4. Diamond Pattern Batwing Sleeves Black Jumper
It's definitely sweater weather and Romwe knows it. They're having a flash sale at the moment (for the next 28 hours), so I would checked them out for you. I would absolutely order these if I wasn't saving my money for my trip to london next month!
If you still need some sweaters, now the time. Though I don't see how anybody can have too many sweaters.