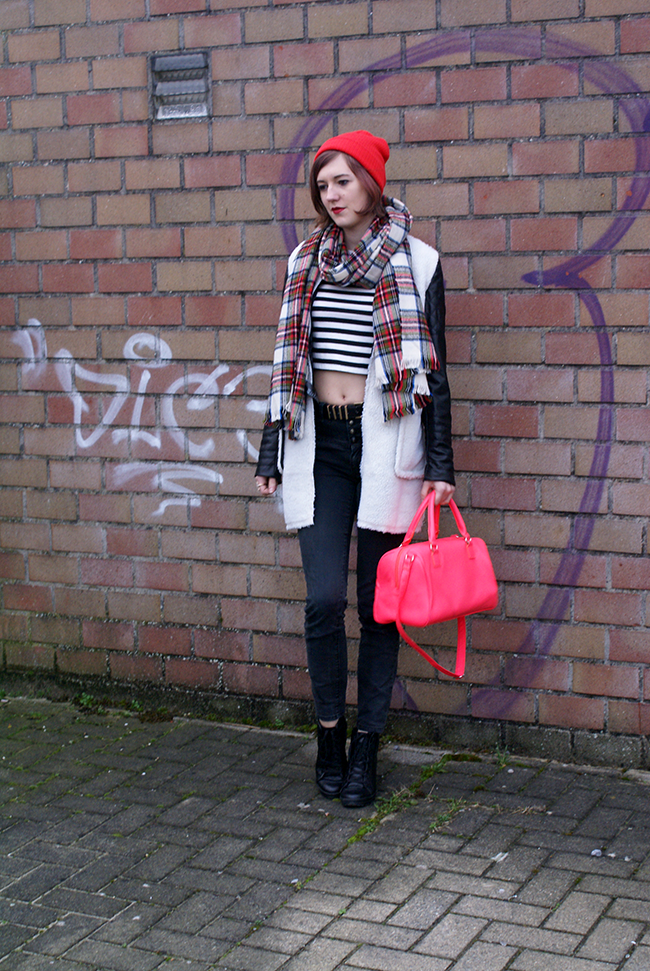 This outfit turned out a lot more colorful than when I put it together. But it's just getting way to cold to go out without bundling up in a scarf, and beanie. Wearing crop tops might be a bit to cold as well, but I wanted to wear this striped top before it well and truly starts freezing.
I'm also wearing my new coat from Romwe, which I had ordered just before christmas, I really like it. Though it might not be the most handy coat for when it rains…
I had first planned another outfit for today, but as I was putting on my tights, they of course ripped, leaving a huge hole around my knee. And naturally I didn't have another tights laying around.
Today wasn't my day, first I ripped my last pair of tights, then I missed my bus, and now I want to play the sims, but the game won't work, I just reinstalled it cause I wouldn't work yesterday, I update today and boom it's not working again. Maybe it's for the best, cause when I start playing the sims, I can play for hours.
That would end in my blog and schoolwork suffering from it. By the way I just have one more exam next week somewhere and them I'm one semester closer to graduating!