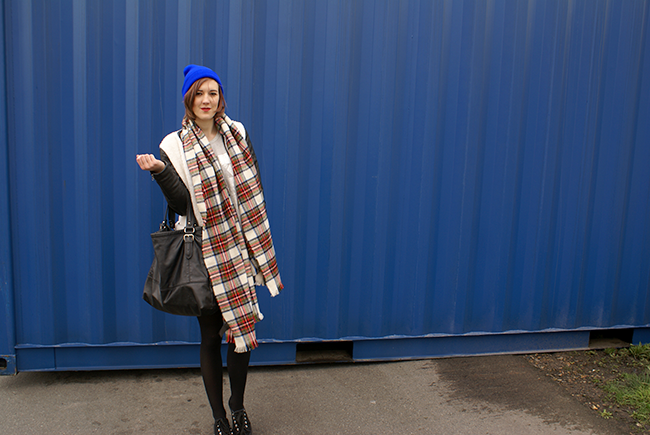 One of the reasons why I picked this scarf, and not a regular black and red tartan one, is that this one goes with a lot more colors. It has a bit of but and green in it as well, making so much more versatile.
I should be kept away from beanies, I will keep on buying them. I went from owning one last year, to way to many this winter.
It's my last weekend studying and I keep doing other things. They say the last one is the hardest, and it's simply because you're just ready to be done with studying. I have the last exam tuesday and afterwards I'm going to ikea picking up a nightstand, which I still need and a reading lamp.