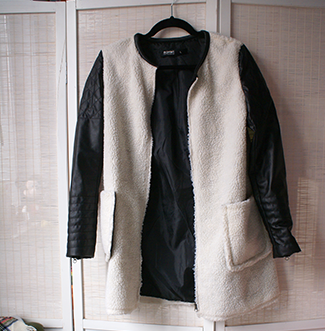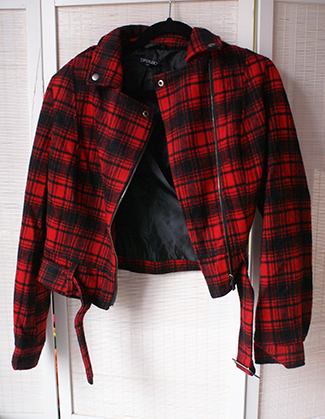 I didn't really found a lot in sales, partly because I'm busy with exam for the bigger part of january. And I couldn't find anything worth buying.

The left coat I actually ordered on Romwe just before Christmas but since it arrived in january, I'm showing it here. You've all seen it already on the blog and it's my favorite new coat.
I found this tartan coat in an 3suisses outlet store. I first wasn't gonna buy it, because did I really need another coat, that thought lasted until I saw the price. It was marked down from €75/80 to €15, all of a sudden putting the coat down was really hard.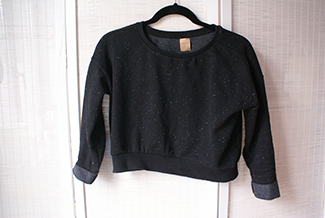 Zara did have some awesome stuff in sale, but I never really had a lot of time to check everything out. And a lot of Zara knits have really weird shapes on me, it looks great on the hanger, but when I try them on, there is always something iffy about the fit. Anyway these two cropped jumpers actually fitted me. Even though the striped one has ridiculously long sleeves, I figured it was a good basic and it was only €3,99.


H&M actually had the worst sale selection ever. I don't know where they got half the things they were selling on sale. These two pieces were literately the only things that I liked.