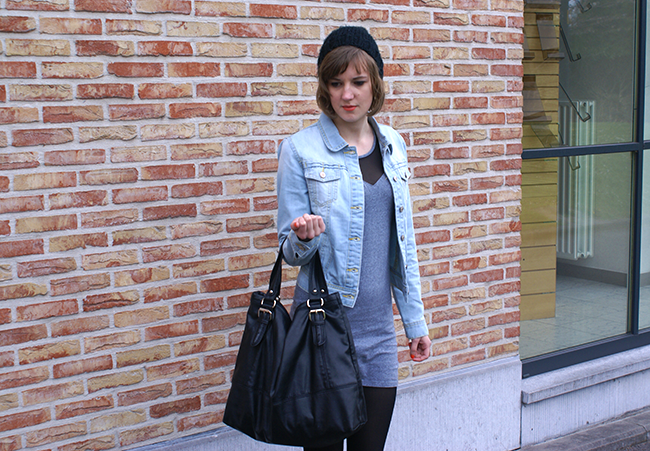 Beanie - Hema
Denim Jacket - Place du jour
Sorry for the little amount of pictures . It was already getting quit late.
I've finally found a denim jacket that I liked . I've been looking for one for ages but as with most clothes when I have an idea in my head of what I want, I can never find the right piece.
But this jacket comes pretty close and it had 50% of so I couldn't leave it hanging there.
I wanted to wear this without panty's but it's still a bit to chilly for that unfortunately.
I guess it's the color of the jacket but for some reason I felt like I walked out of the 90's .
I'm wearing one of my new lipstick colors, Princess peach. It looks a lot paler in real life and lot more peachy. It's a tricky color to wear but I love it.