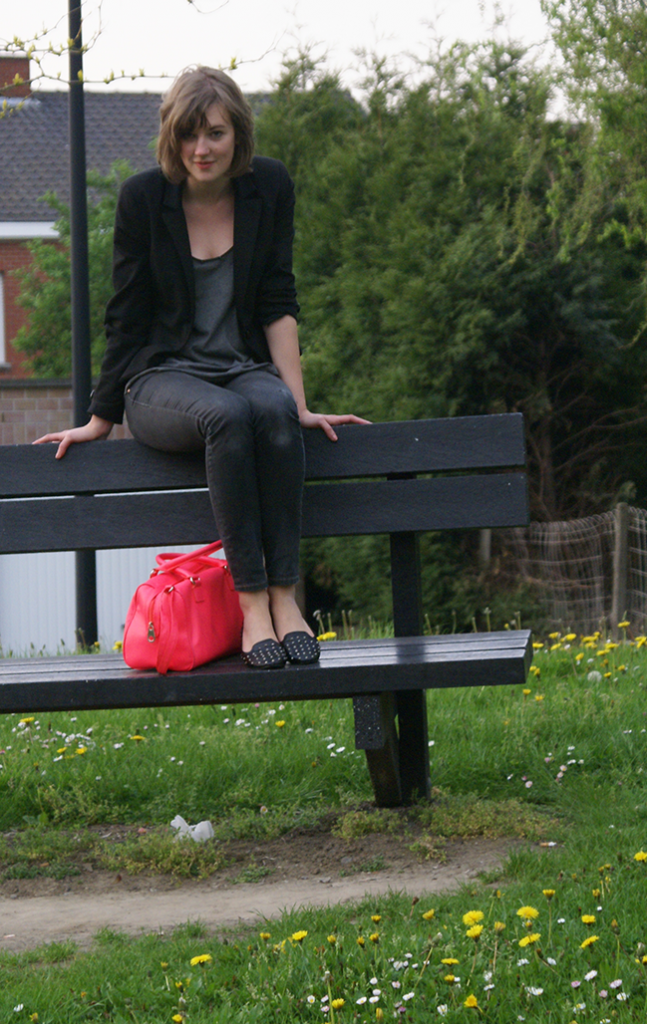 These last weeks of classes are always a combination of boring and craziness.
The lessons are quit boring, cause really what are we still learning three weeks before exams.
The craziness comes from the fact that professors like to give out big tasks on sort notice, or they want them all to be done in the same week. And we're supposed to study as well.

We were quite lucky it didn't start raining when we were out, since it looks so gray and rainy.
That what you get after a couple of days of nice weather, a thunderstorm.