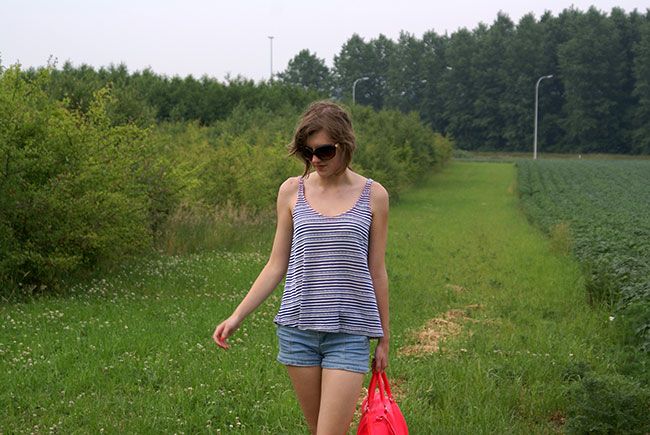 The weather has been fabulous these past two days, over 30°C. I actually spent most of the past days in my bikini, but of course you can't go out in your bikini now can you?
So I just threw on some super light clothes. I actually got this top during the wintersales at zara last january.
I'm now waiting for the predicted thunder & rain that is probably coming our way to cool us down after these tropical days.