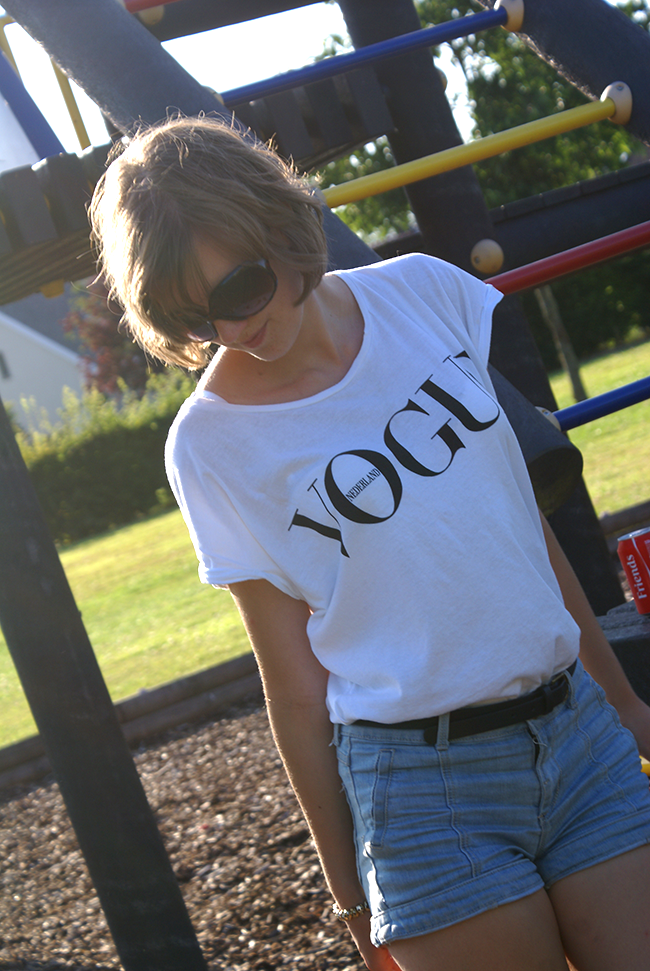 I'm baaack! Okay, I've been back from vacation since last week, but I just haven't had the energy to blog.
I mean when it's 30°C outside, I don't really have much energy to do much more then tan and jump in the pool plus my outfits are al practically the same as this one that I'm showing you guys.
While I'm typing this post, I'm also going through the pictures from our vacation, and I might share some with you guys in a later post.

We were actually planning to get these pictures taking at a different location, but we got thirsty and stopped by this playground and decided to take the pictures here.
The last picture is my lovely boyfriend aka my photographer. I kept pestering him with the camera till he let me get a picture of him in his pretty outfit.

I hope you're all enjoying this beautiful summer while it lasts.