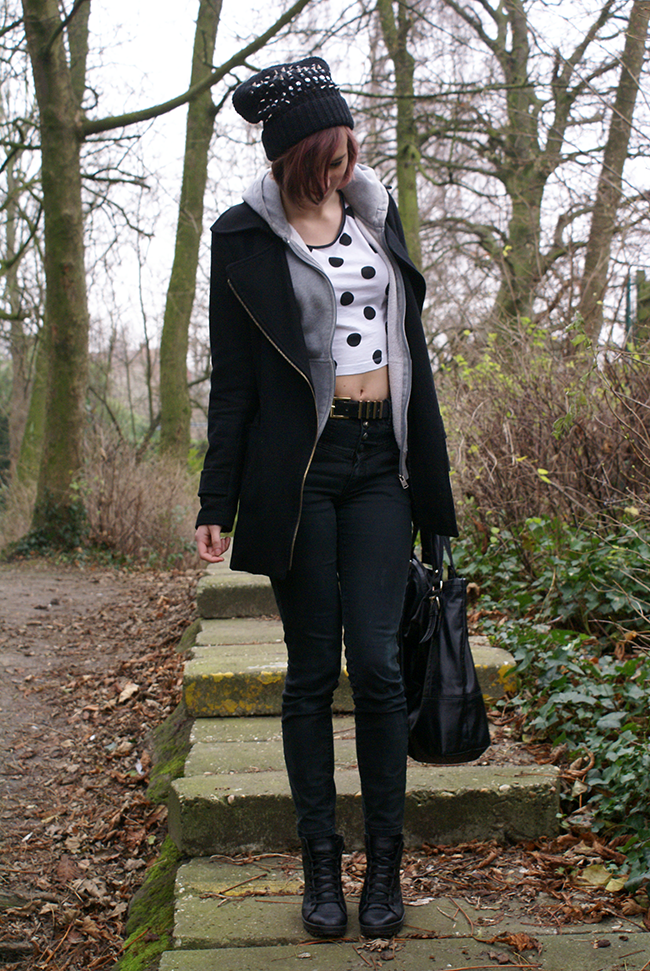 Yes, I'm wearing a cropped top in the middle of December, and I wasn't event that cold. It's been kinda warm these past days so I figured I could pop out this cropped top once more plus I didn't really need to be out a lot. Except running some errands today with my mom. We really need to get our grocery list for christmas dinner ready, I can't believe christmas is already in week.
I need to get started with my christmas shopping, luckily I only really need to buy something for my boyfriend and maybe something small for my parents. But I also need to go shop for an outfit and that will be the hard part.
I'm officially 22 now as it was my birthday last Sunday. I spent the day at home with the boyfriend and my family. And in the evening my grandparents came around for waffles.
This beanie is actually a gift from my boyfriend and it's so warm.
I didn't get that much other gifs, I mostly got gift cards or money, which I prefer cause I can spent it on a pretty christmas outfit or save it for the sales in January.
I did get the second season of sherlock from my brother and sister, I've already seen all the episodes but I love that show. I can't wait till the new season finally airs in January.