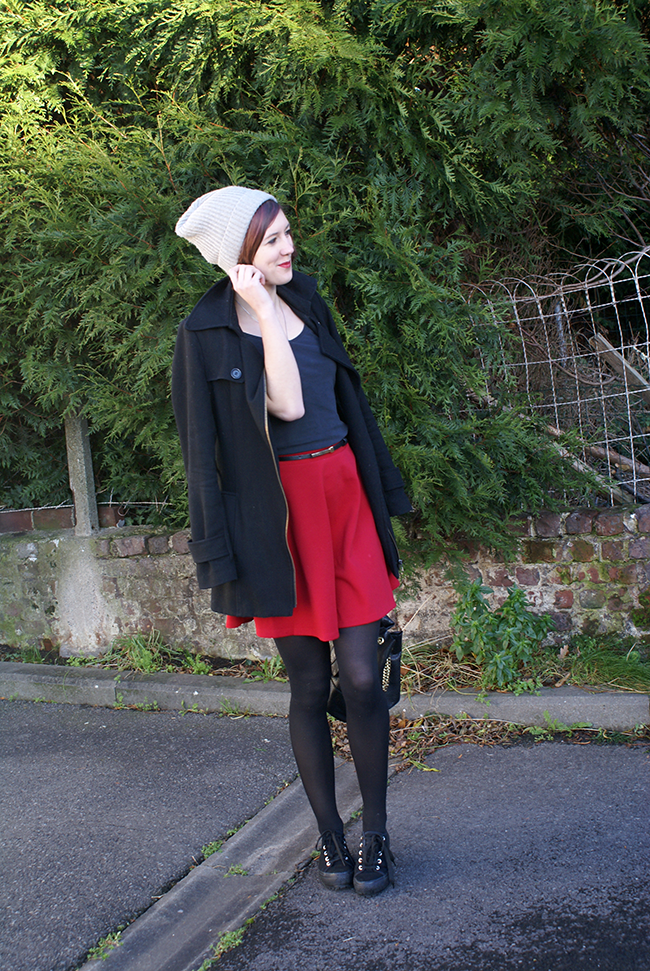 Christmas has passed and I hoped everybody had a great Christmas filled with food and love.
I didn't take any pictures on Christmas eve or Christmas as I was enjoying spending time with my family and eating tons of food.
I'm stuck behind my desk again as it's time for me to study for my exams in January. Thankfully I only have three this semester so I could afford to take the days before christmas off.
My sister and I both took a break from studying to get some pictures of my outfit. It may seem a bit dressed up to spent the day studying, but if I stay in sweats and without make-up I'm just not really productive. I need to get up, get dressed the same as if I would go to school for a day.
Since I only have three exams, my blog shouldn't suffer to much from studying.
But I'm not making any promises, since I do have a lot to learn for those three courses. (and I like to procrastinate).