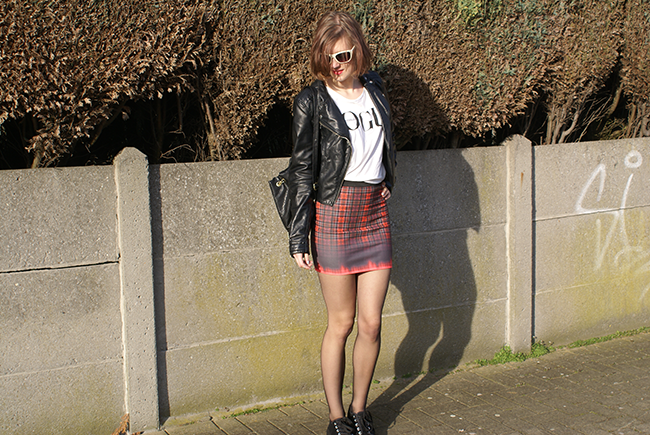 This skirt kinda reminds me of clueless, something a more grungy cher would wear.
Yesterday (when we took these pictures) it was an amazing spring day, today not so much, unless you like rain.
I had actually planned to wear this skirt with a simple black jumper, but the weather yesterday was way to nice for a jumper, so I opted for this shirt instead.
Going to school with a bunch of books, I opted for comfy shoes and that's what these new look sneakers are.
So far I haven't had the seasonal
wardrobe full of clothes but nothing to wear-
crisis, and I'm hoping it will stay away this year. It seems like I finally stopped buying things I like in the store, but then never end up wearing because I have nothing that goes with it.
Mind you I'm still short of some basics and I want to add some more pastels for this spring, but I actually like what I have hanging in my closet.