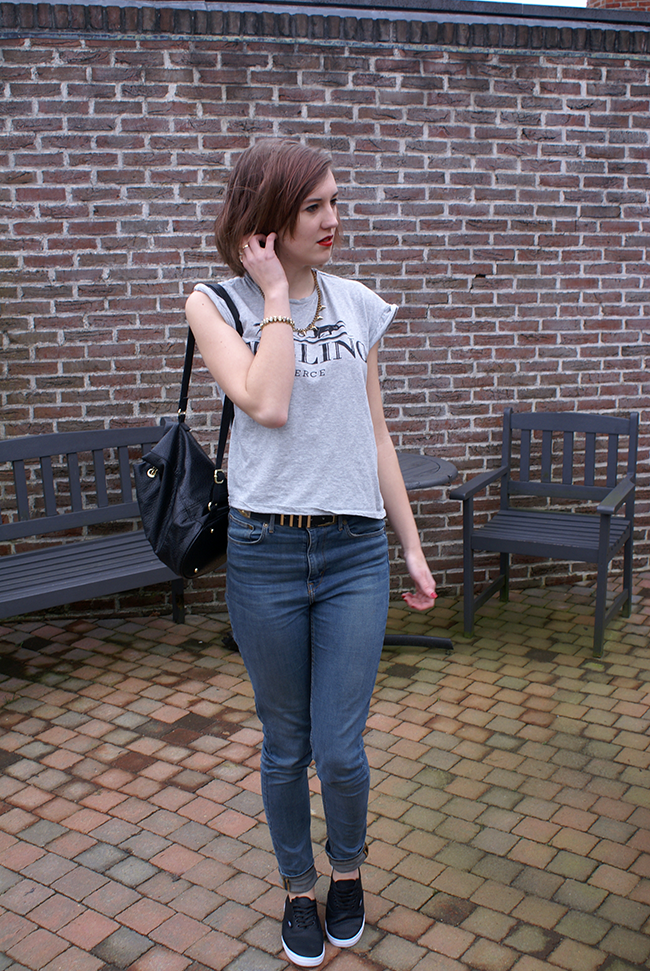 Funny how we grab back to the things we used to love. When I was 15/16 Vans and Converse were all I would were. Then I stared wearing heels and other my Vans were tucked away in a corner (or thrown out, if they were to banged up). But they have made a comeback in my closet. I wasn't actually planning on buying these, I was actually gonna buy a simple pair of Converse, but then I saw these in sale and now I own them.
I can't remember why I ever stopped wearing them, they go with so much. Only thing with these is that I still need to break them in since they are leather.
I've forced my feet in them for you guys, well I wore them to school yesterday, and I now have two huge blisters.
I kept the rest of the outfit very simple as I had early morning classes and I'm still not a morning person.
And I doubt I'll ever be one. Thankfully it's getting light earlier because that does make getting up a bit easier. And it stopped raining (thank god!), now let's hope it stays dry.